Get everything your business needs, all in one place.
Earning Our Clients Trust Since 1998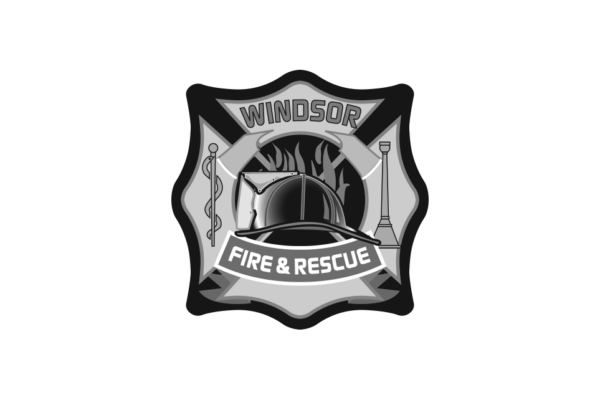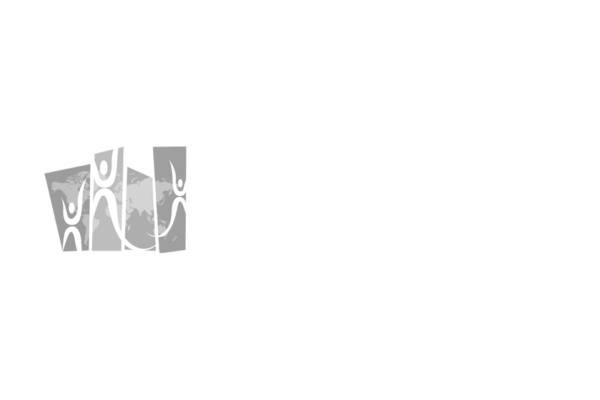 Lauryn Lefrancois
18:28 24 Nov 21
WP is AMAZING! They have made many promotional items for Lola's Round Table, always in a very timely manner and it always looks perfect!They recently made a new website for Lola's Round Table and they went above and beyond my expectations! They were very patient with me throughout the entire process and very responsive when I had any questions or needed anything changed on the site.I would recommend WP a million times over!

Maxine Deleersnyder
19:05 07 Oct 21
We are very pleased with the service provided by WebPlanet. The team who developed our website took the time to learn about our agency so they could best depict our programs and services. They were very patient, responded quickly to all our requests and offer GREAT support! The site is visually pleasing, easy to navigate and showcases what we do in one quick glimpse. This was no small feat as the UHC-Hub of Opportunities (formally known as the Unemployed Help Centre of Windsor Inc) has 26 programs and services to assist those in our community who seek to better their financial status while fulfilling immediate needs such as food insecurity, unpaid utility bills and more.

Carol Smith
13:18 12 Aug 21
Fantastic company to work with. Very professional, responsive, knowledgable and easy to work with. Our Website is incredible and I can't wait to see the increase in our business due to the amazing features we have with our site.Great quality and a great value! This company is far above all other companies we have worked with in the website business. Will gladly recommend this company to all.Carol SmithFox Glen Golf CourseAmherstburg, ON

Susan Tuck
12:32 24 Jun 21
Wonderful group of people to work with!

WebPlanet developed the website for our business. They were very professional extremely efficient and we could not be more pleased with the final product. In addition, the annual fee includes training of new employees or Board members. Aaron is always ready to help in an instant.

Chris Kelly (Eagle)
18:52 17 Feb 21
These guys are great in every way. Creative and quick. We've been working with them for over 10 years and they still surprise us whenever we need something (website, digital design or print).

BIG DOG VAPORY
17:39 18 Jan 21
Aaron and his team have been Amazing through the process of building our new website and POS system, always easy to work with and also answering emails after hours to help. We look forward to many years to come as well as utilizing there other services as well. Great job guys!!

peter mazza
20:26 11 Jan 21
Wen Planet or WP as they are now known , is the best company I have ever worked with. They professional and always there for my business needs website or print. So if your starting a business or already have one Webplanet is the company you should be calling.

Harm Reduction
16:10 01 Dec 20
WP Web & Print Boutique has been a partner of ours for over five years. We have an excellent working relationship. Their staff are responsive, creative and excellent listeners. They designed our last two websites and endless numbers of print materials. The quality of work is fantastic for the price and they understand our brand which only helps to enhance our relationship.

Krystan Battagello
22:21 30 Nov 20
Great People to work with !!!

Rebecca Griffeth
18:41 18 Nov 20
Aaron and his team have been supporting our businesses for over 20 years. Absolutely an invaluable part of our business success. The finest in customer service and support.

Martha Young
17:18 15 Nov 20
WP Web and Print Boutique have hosted my website for many years. As Aaron Peterson has always been exceptionally responsive to any questions that I send him and at times outside normal business hours. He and his staff were very creative in designing the update for my website and provided good advice. I would recommend WP Web and Print Boutique to anyone considering developing or updating their website. You will not be disappointed.

Cheryl Chaney
12:06 03 Nov 20
I like the quick responses to my questions and the professional handling of my orders. My needs have been met and customer service surpasses my expectations!! Keep up the great work and THANK YOU!

Michelle Marier
19:13 02 Nov 20
I have been working with WP for years now, I have never been let down. Their service is fast and reliable and I wouldn't go anywhere else for my business needs.

Deborah Zimmerman
18:56 02 Nov 20
Aaron and his team at WP have always gone above and beyond to help with all of our business needs large or small from printing to web design or even assisting when its out of their scope.Great quality and wonderful customer service. Highly recommend!

Always amazing professional, courteous, down-to-earth and prompt service. Recommend 100%! Keep it local!

Lori Vrabel
17:46 31 Oct 20
Customer Service is Number One!...Such a helpful Staff, who are always eager to assist and they never make you feel like you are being an inconvenience or your question is silly. WP Web & Print Boutique redesigned our entire Website at Pointe West Golf Club and two years later....we still get compliments!... From start to finish....you will not be disappointed! Highly Recommended... Excellent Response Time!

Jocelyn Smith
13:17 29 Oct 20
I have worked with Aaron for years and the service is always impeccable! Top quality work and a pleasure to deal with. Highly recommend this business!

Kellyanna R (NinjaMudkip)
14:17 28 Oct 20
Great company to work with!

Jason Tiler
14:05 26 Oct 20
I have been working with Aaron and his team on numerous projects for nearly a decade now, and they have never missed the mark. From our website to our product catalogue, digital and print ad's, etc... they consistently deliver quality work. Everyone I have worked with at WP has been professional, creative, and knowledgeable. Not only do they make great recommendations, but they listen to the needs of their customers. They take the time to get to know your business and how you want to present your brand.I would absolutely recommend WP to anyone looking to enhance the look of their company.

Chris Edwards
13:23 26 Oct 20
If you would like the job done right the first time. Here is the place to go.Polite and quick responses. Charges a fair price for above average work.

Christopher Orton
04:31 25 Oct 20
We are located in Melbourne Australia yet find these guys more responsive than locals,despite being located in the other side of the world to us.Very reliable and efficient. They never let you down. Highly recommend them.

Susie Crossley
20:33 24 Oct 20
Very Professional and friendly service. These guys get the job done!

Robert Marshall
16:46 24 Oct 20
Aaron and his staff at web planet provide outstanding service every time, all the time! They have always been responsive and attentive to any of our needs. I would recommend them to anyone in a second!

Every time you need something done and done right they are the place to go. I have never had anything but great things to say about them. Professional, Great Work, Excellent turn around time and always looking for ways to help out my business. Thanks again Webplanet!

Brian Davidson
13:59 22 Oct 20
We've been dealing with WP Web & Print Boutique for over 20 years now and they have taken care of all our needs from start to finish and all done in a timely manner. You'll be very happy with work provided at an exceptional value.

The WP Web Team are very professional, helpful and knowledgeable. They always help if you don`t fully understand something. Highly Recommend.

I have dealt with Aaron and his team for 20+ years. They are knowledgeable, efficient, aim to please. I do get many compliments on my website. Their skills are tops and we recommend them highly. Cy Bulcke, Belkraft cookware

Lauren Bering
14:46 20 Oct 20
Thank you to the Web Planet team for you continued work! We are so happy to have made the switch for our website and advertising.

Danielle Albano
13:17 20 Oct 20
WP rebranded my business,- new logo, website, etc., and brought my business to the next level! They walked me through the whole process with kid gloves. I highly recommend them to anyone looking for a professional marketing firm. Danielle Albano, All Dressed Windows

Jeremy Brown
17:30 19 Oct 20
Great working with the development team at Web Planet. They were intuitive and attentive to our requests in customizing our site and corporate identity. I would recommend them for any size project!

Phyllis Moore
16:43 19 Oct 20
Best place to use, always delivers on time for our printing needs and the website that they create is amazing.

Lazaros Sofikitis
15:55 19 Oct 20
From start to Finish amazing company to work with. Truly World Class Professionals!!!so impressed with the final product! Thank You WP!
Next Reviews